IBM
IBM is the world's largest information technology company, with 80 years of leadership in helping businesses innovate. We offer e-business solutions that help customers open new markets and leverage their software investments. The partnership between IBM and X1 Solutions offers our joint customers a comprehensive solution, combining IBM's hardware, software, and services capabilities with X1 Solutions' application software.


Lotus
Lotus software from IBM sets the standard for truly innovative software and services that reflect the brand's unique representation of the new ways individuals and businesses work together to achieve success. Lotus software is further redefining the concept of conducting business through practical knowledge management, e-business and other groundbreaking ways of connecting ideas, thinkers, buyers, sellers and communities around the world via the Internet. Lotus software is marketed in more than 80 countries worldwide through direct sales and extensive Business Partner channels. X1 Solutions leverages Lotus' framework to automate customers' business processes and to promote collaborative work habits.






Microsoft
Microsoft, is a worldwide leader in software that touches all areas of a company. Its most popular products are the Microsoft Windows operating system and the Microsoft Office suite of productivity software, each of which has achieved near ubiquity in the desktop computer market. Microsoft's business solutions division, named Microsoft Dynamics, offers a wide range of business solutions to meet small to large company needs. Microsoft Dynamics products and services make it easier for your team to do business with your customers, vendors, and partners. This includes Microsoft CRM inwhich X1 Solutions is a certified Microsoft CRM provider through a joint partnership with Unico Technology.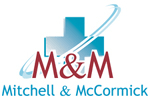 Mitchell & McCormick
Mitchell & McCormick, Inc., now in its 26th year of serving the information technology needs of human services organizations, is the leading provider of software and solutions to public health and behavioral health agencies. Their Visual HealthNet platform provides the foundation for superior information solutions to these agencies. Visual HealthNet solutions are serving public health and behavioral health agencies in a wide variety of regulatory environments. Click here for more detailed information on Mitchell & McCormick.






Genisys Group
Founded in 1997, Genisys Group, Inc. is a top-level technology sales and consulting firm that delivers integrated solutions to companies of all sizes. Started as a hardware-centric solution provider serving the IBM marketplace, they have, over the past 2-3 years, grown and diversified into numerous other arenas through opportunities in the marketplace and demands from their growing client base. Last year alone, Genisys Group sold products or services in over 40 states. They have also increased their physical presence to include offices in Atlanta, GA, Birmingham, AL, Boca Raton, FL, Chicago, IL, Indianapolis, IN, Nashville, TN, Orlando, FL and Pensacola, FL. Genisys Group is one of the leading IBM solution providers because of their extensive history with IBM. The Genisys Group team consists of senior level professionals that possess superior product knowledge, outstanding relationships in the community, and unparalleled integrity. Their mission is to provide high quality, integrated I.T. solutions for their clients. Click here for more detailed information on Genisys Group.






Unico Technology, LLC
Unico is a solution-oriented company bringing together industry leading business solutions from IBM, Microsoft and select strategic partners to provide unique customer value. Unico Technology specializes in CRM, ERP, e-Business, Security and Data Warehousing. We consult on and support the latest technology platforms in Linux, Windows, Unix and AS400. Our mission is to bring business value through technology solutions. Unico Technology and X1 Solutions team up to deliver a unique offering in Customer Relationship Management. Click here for more detailed information on Unico.






c360
In joint partnership with Unico Technology, X1 Solutions is a partner with c360, a leading provider of add-on products, industry solutions and development tools for the Microsoft Dynamics CRM platform. c360 products are sold exclusively through a network of over 450 authorized partners that have delivered c360 solutions to more than 1,000 customers worldwide in more than 8 languages. c360 products have been widely adopted by customers in the High-Tech, Financial Services, Manufacturing, Distribution, Professional Services and Retail industries among others. c360's intense focus on customer satisfaction earned a 97% satisfaction rating in an independent survey. Based on nominations and support from the Microsoft partner community, c360 was recognized as Microsoft's 2005 "Partner Choice ISV (Independent Software Vendor)".





Scribe
In joint partnership with Unico Technology, X1 Solutions is a partner with Scribe. Scribe has used cutting edge technologies to provide a software platform that can be used to create robust, high performance integrations between CRM and ERP applications or other data stores. Through a combination of proven technology and extensive domain knowledge, Scribe has put CRM and ERP to work for nearly 10,000 customers. Scribe's products allow for the migration and integration of customer data across multiple CRM and ERP applications. Scribe is focused on providing the best migration and integration tools and solutions to the CRM and ERP marketplace. They are a company with deep expertise in leading packaged CRM and ERP products including SalesLogix, Onyx, Microsoft CRM, Salesforce, Great Plains, Solomon, Siebel, ACT!, Goldmine, and Pivotal. A provider of data integration and migration templates and best practices designed to ensure the consistent success of our customers and partners.






Avnet
Avnet (NYSE:AVT) enables success from the center of the technology industry, providing cost-effective services and solutions vital to a broad base of more than 100,000 customers and 250 suppliers. The company markets, distributes and adds value to a wide variety of electronic components, enterprise computing products and embedded systems. Through its premier market position, Avnet brings a breadth and depth of capabilities that help its trading partners accelerate growth and realize cost efficiencies. Avnet generated more than $10 billion in revenue in fiscal 2004 (year ended July 3, 2004) through sales in 68 countries.